Intrepid takes clients on first tour since lockdown
Tour operator Intrepid Travel is escorting its first group of holidaymakers since lockdown in March.
Six travellers, who had flown from the UK, left Athens on Thursday on Intrepid Travel's new five-day Greece Retreat: Syros Island tour.
Katie McGonagle (second right), Travel Weekly features editor, is with the group and reporting on her experience on Twitter @katie_mcgonagle.
The trip is part of the new product range called Intrepid Retreats, which offers groups the chance to immerse themselves in one location, with nearby experiences.
The 'slow travel' experience enables holidaymakers to explore away from the crowds and in a more controlled setting.
The Greece Retreat operate under Intrepid's new Safe Travels health protocols, developed in partnership with the World Travel and Tourism Council.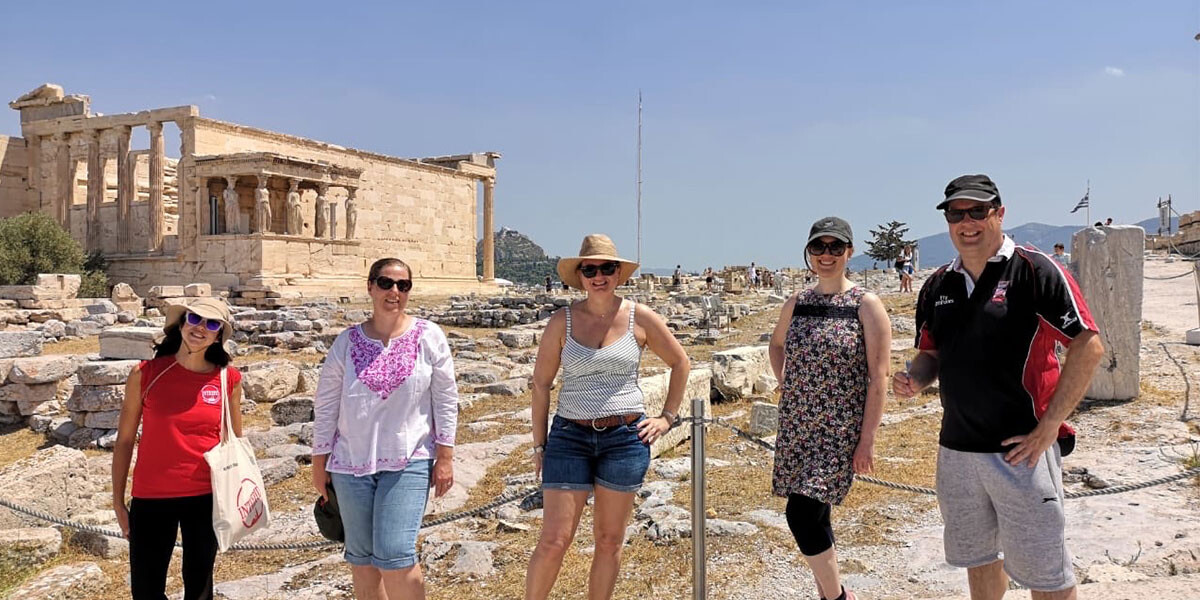 All travellers will complete a health questionnaire at the start of the trip and be required to wear masks in certain settings, in line with local laws and regulations.
The group will be accompanied by a local leader who has received Covid-19 training, which covers hygiene, sanitation, physical distancing, PPE as well as supplier monitoring.
The trip visits one of Greece's less visited islands, Syros, and the itinerary has been designed to benefit local communities affected by the pandemic.
The group will visit a family-owned business to see how loukoumia – a Greek version of Turkish delight – is made and dine at a remote taverna in the hills overlooking the Aegean Sea.
James Thornton, chief executive of Intrepid Travel, said: "We all have a role to play in a more equitable future for the travel industry. For us, overtourism is one issue we are closely watching.
"The fact our first trip is to Syros, and not somewhere like Santorini, shows our commitment to combatting mass tourism."
Intrepid will be running its second tour on August 7, the four-day Cycle the Peak District, another new product developed in response to the global pandemic.